Usually, people choose to complete their home improvement projects during the warmer months. During the colder seasons, the last thing on your mind is making changes to your landscape. However, even if the temperatures are low and there is snow falling to the ground, winter is still one of the best times to plan your landscaping project.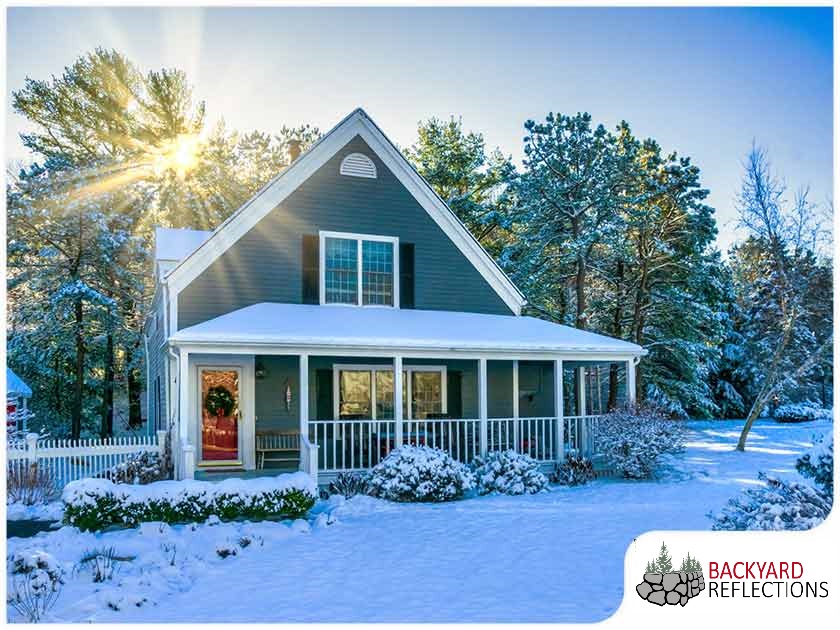 Keep on reading to find out why winter is an ideal time for planning your landscaping project.
Why Plan Your Landscaping Project in Winter?
It's Always a Good Idea to Plan in Advance
Your yard is also a part of your home, meaning you want it to meet your family's needs. Winter is an excellent time to evaluate the needs of your outdoor living space. Keep in mind that remodeling your outdoor spaces can bring you a high return on investment or an increased home value. If you're considering putting up your property on sale in the future, a landscaping project is definitely something to consider.
Get More Inspiration
When you start planning your project during winter, you'll have more time to seek inspiration as you wait for the warmer months to come. Think about the features you want to see in your outdoor space. Plan a yard where you can host family gatherings and parties with your friends. You can go online and check home improvement websites or magazines to get more inspiration.
Know What Your Landscaping Needs
Most plants are dormant or at rest during the colder months. When your garden is exposed, you'll be able to determine what it lacks or what appears out of balance. You'll know if your yard needs visual interest or it needs a focal point. Getting new plants may increase your curb appeal too. Ornamental trees with beautiful bark, such as birch trees and berry shrubs may also make a good addition to your landscaping.
Plan For Your Landscaping Maintenance
Planning for the maintenance of your landscaping is essential. Be sure to consider how much time and energy it will require to care for your yard when selecting materials and plants. You can always hire an experienced to maintain your landscaping. This way, you won't need to worry about weeding, watering, pruning, and replacing dead plants. It's not enough that your landscape is appealing, it should also suit your needs. Instead of dreading the maintenance of your yard, you should look forward to the process.
Don't Forget About Your Hardscape
Hardscaping refers to all the man-made structures in your landscaping, such as walls, patios, and wooden arbors. On the other hand, softscape are the living components of your yard, like flowers, shrubs, and trees. Do you think that your landscape can improve by adding new hardscapes? Check if there are walkways or stairs that require repair. Take a quick check of your driveway and check if it drains well. Your hardscaping may have safety issues that you need to address.
Set a Realistic Budget
Once you have figured out your needs, the next step is to set a realistic budget. You should have a solid idea of how much you can spend on your outdoor living space. Determine what your goals are and make sure that these goals are in line with every stage of your plan. You can check out different landscaping planning guides and home improvement websites to gain more information about your project. With proper and careful planning, you can ensure the success of your landscaping project.
Access to Better Deals and Prices
You are more likely to gain access to deals from contractors and retail garden shops in the winter months due to supply and demand. When looking for a landscape contractor, ask about any deals they are offering. You may also want to check out sales on online stores and in catalogs.
Have More Time In Your Hands
It can take months to finalize your landscape design, other details of your project, and get the job done. When planning your schedule, consider having the project completed before a special event, such as a birthday party or wedding. Landscape contractors usually have to continue projects from the previous year. It means that if you find a landscaper and schedule your project now, you can have a finished yard by spring or summer.
Landscape Planning Tips
Understand Your Yard
Your yard's specific conditions are likely to form a microclimate depending on how much sun and shade every area receives. Microclimates are usually divided into four categories, which are full sun, shade, partial shade, and deep shade. When deciding which plans to put in your landscape, make sure to consider its microclimate. Another thing to take note of is the topography of the site and how water drains for your landscape.
Consider Who Will Use the Space
You must consider who will be using your yard when planning one. How are you planning to use the space? Do you have pets or do you want to use the yard for entertaining guests? You can make different spaces for different purposes in your landscape through strategic plantings and hardscapes.
Know How to Connect Spaces
To make the most of your yard space, see it as rooms inside your home. Like your interior has well-planned rooms, so should your yard. By choosing the right materials, you can create different zones or rooms in your landscape. When designing your outdoor living spaces, consider how you will link one area to another. By having openings, people would be encouraged to move around your landscape.
Think About Improving Your Yard's Sustainability
You can do your part in preserving the environment with resource-efficient plants and conscious water management. It would also help to select environmentally sound hardscapes. If you are thinking about removing plants, decide if these plants really need to be removed or if you could just place them in another part of your yard. Moreover, when choosing new plants, it's better to select ones that do not need as much water, fertilizers and pesticides.
Need help with your home's landscape design? Choose a skilled landscaping contractor for your next project like Backyard Reflections. Give us a call at (320) 274-6336 (Annandale) or (218) 454-1065 (Nisswa). You may also fill out our contact form to request a consultation.