Your home should appear beautiful at any time of the day. Most of its visual appeal fades as the night approaches. Having outdoor or landscape lighting additions accentuates features of your home during the evening. It acts as a limelight that draws attention to your home's exterior features. Additionally, it adds to your home's landscape design.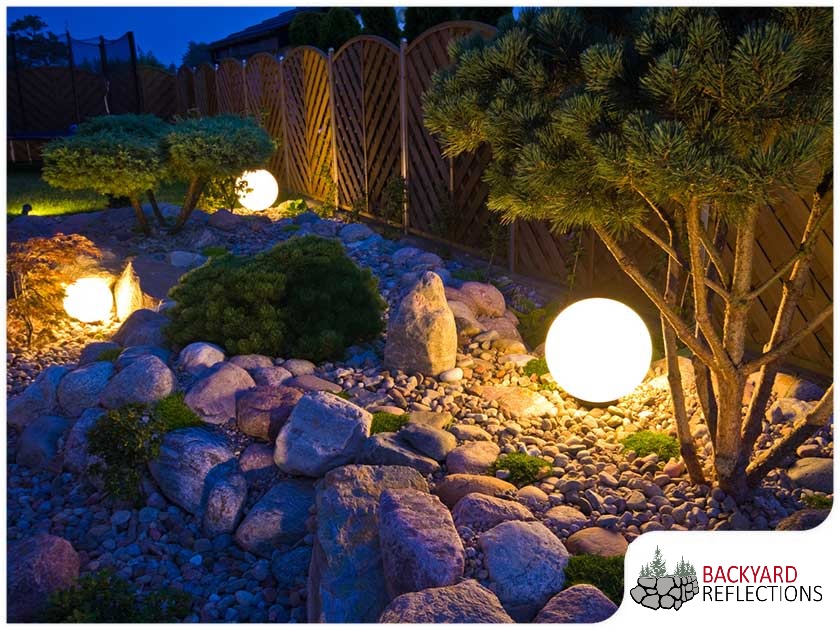 Your premier landscape lighting expert, Backyard Reflections, discusses the types of outdoor lighting and helps you decide which ones are the best for your home.
What Is the Best Landscape Lighting
Modern landscape lighting nowadays is low-voltage. They are safer to work with and are easier to install. One may think that this may affect the light's performance, but with the help of a step-down transformer, it gives you the same performance without consuming as much energy.
Types of Landscape Lighting
Garden Lights – This lighting effect illuminates your garden and serves as path markers. Unlike other lighting styles, they appear more stylish due to their design that adds to your home's overall aesthetic.
Flood Lights – Soft lights are well-suited for highlighting landscape features such as pathways and foliage. However, when it comes to illuminating your facades, your best option is to install a flood light. Flood lights are wider and brighter than bullet or wash lights. They are also great for highlighting tall trees in your yard.
Downlight Fixtures – Having a bright light to illuminate your landscape isn't always the best option. Sometimes, a subtle lighting design does the perfect job of bringing balance to your home's appearance at night. A soft shine is much more desirable at night as it creates a moonlit effect on your landscape through the tree's foliage. Be sure to install durable housings such as copper or brass with LEDs to minimize repairs or replacements.
Well Lights – If your goal is to install a discreet lighting fixture, you may want to install well lights. Well lights illuminate the underside of plant foliage or highlight your shrubberies, and even graze the base of a facade.
Here at Backyard Reflections, we strive for perfection in elevating your outdoor living spaces. We are a full-service design-build, residential construction company in service for over 20 years. Call us at (320) 274-6336 or fill out our contact form to request a consultation.