Harmonize Your Landscape With Natural Stone Design
Backyard Reflections specializes in custom-built landscape elements using natural stone. Not only does natural stone harmonize with the surrounding outdoor setting, it also contributes to an elegant outdoor living space that is maintenance-free.
Our Natural Stone Products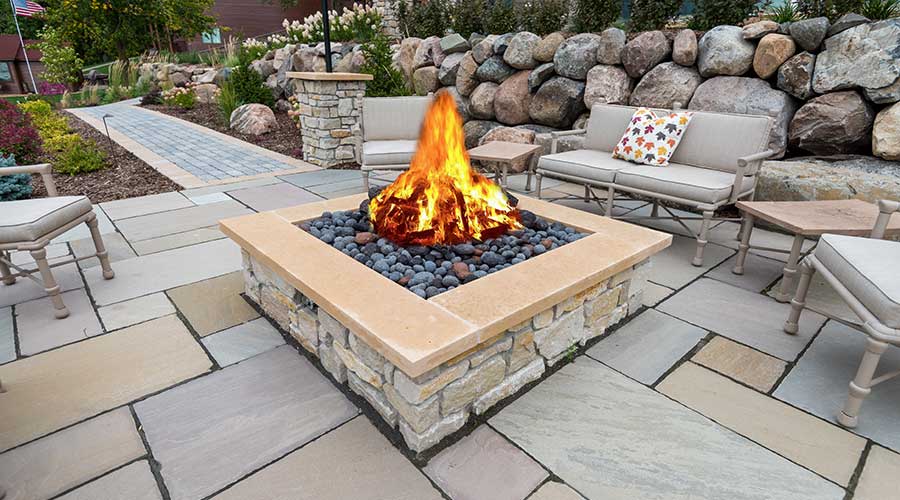 Backyard Reflections partners with trusted natural stone manufacturers whose products are quarried, graded and then shipped to our facilities. Our designers can help you find the perfect stone to enhance your yard, no matter the project. We offer the following varieties of stone:
Wallstone: This building stone is versatile and specially designed to stack. It's commonly used for retaining walls and seating walls, and sometimes used to provide natural edging or curbing.
Flagstone: We use this flat, irregularly shaped natural stone for walkways, patios and water features to achieve a beautiful, natural look.
Natural stone pavers: Dimensional in shape, natural stone pavers come in a variety of earthy shades and are commonly used for walkways and patios. They are an excellent choice for any outdoor flooring project.
Need Help Selecting the Right Material for Your Project?
Our experts are on hand to lend our expertise to plan the best natural stone design for your landscaping project. Schedule your no-obligation consultation by calling Backyard Reflections at (320) 274-6336 in Annandale or (218) 454-1065 in Nisswa. You can also fill out our online form to submit any questions you have.
Services We Offer
Your Full-Service Landscape Contractor in the Annandale and Nisswa, Minnesota Areas
DESIGN/BUILD CONSTRUCTION
DESIGN/BUILD CONSTRUCTION
Backyard Reflections can help customize your landscape design and build completely unique structures, tailored to your outdoor lifestyle needs.
ENHANCEMENTS
ENHANCEMENTS
Even the smallest update to your yard can make a big impact on its overall appeal. Choose from a wide variety of enhancement services.