Landscape Enhancements to Boost Curb Appeal
The Magic Is in the Details
Even the smallest update to your yard can make a big impact on its overall appeal. At Backyard Reflections, we offer the following services that can take your outdoor living space to the next level.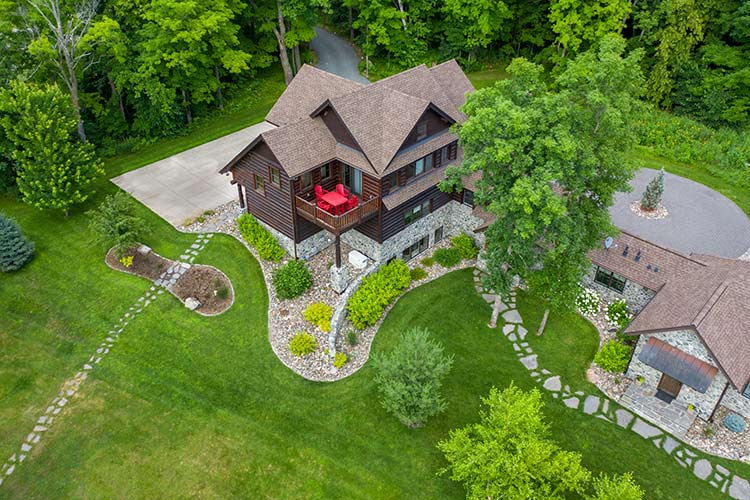 Planting trees and other softscapes: Adding a beautiful tree as a focal point can make all the difference. We can also plant shrubs and other unique plants in your garden.
Annual planting/seasonal color: Change your yard with the seasons – we'll plant flowers and other seasonal plants and even color-coordinate to match your seasonal décor. Adding pots near your front entry is a great way to add pops of color and interest year-long!
Small hardscape projects: While Backyard Reflections can complete large hardscape projects, we can also add subtle elements such as stepping stones or a small retaining wall to add structure to your yard.
Lighting upgrades or additions: If you've already got outdoor lighting but want more modern or effective features, we can install upgraded versions or install a new lighting system.
Over-seeding lawns: This is one of the most important tasks for growing a healthy, lush lawn.
New planting beds: We'll clear an area and offer our professional advice on which plants will do best in the desired area of your yard.
Redoing existing planting beds: Already have a plant bed but it's not yielding the results you desire? We'll redo what's in place and help it thrive for many seasons to come.
Adding wildflower or low-maintenance areas: Sometimes yards have an area that is hard to get to or maintain. We'll offer innovative solutions so you can keep this part of your yard looking beautiful, without the high maintenance.
Patio maintenance: Over time, regular wear and tear, soil and weeds can take their toll on concrete and stone pavers. We'll help tidy up and get your patio looking like new.
Pressure washing hardscapes: We offer pressure washing services to erase dirt, grime and scum to make your hardscapes sparkle.
Schedule Your Consultation Today
Find out more about the enhancements Backyard Reflections can add to transform your outdoor living space. To schedule a no-obligation consultation, give us a call at (320) 274-6336 in Annandale, (218) 454-1065 in Nisswa or fill out our contact form.