Liven Up Your Landscape With Softscapes
Softscaping refers to installation and maintenance of all the elements that make a yard beautiful, such as flowers, plants, shrubs, trees, flower beds, mulch and more. The horticulture experts at Backyard Reflections have the knowledge to recommend native plants and help you maintain a gorgeous garden or yard.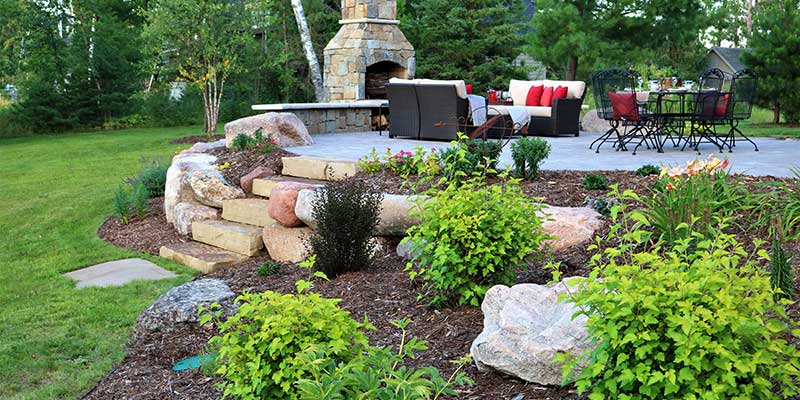 Our softscaping service lends character to your landscape design and creates an ambience that's inviting and relaxing.
We're Local Climate Experts
Since 2000, Backyard Reflections has a proud history in the west Metro, Annandale Lakes and Brainerd Lakes areas. Our experts know the local climate well. This is a major factor when choosing a softscape contractor! Understanding which plants and flowers work best where – and what type of gardening management they need with respect to the climate – is crucial to a yard that thrives. We have the experience, knowledge and skillset to install and sustain a beautiful softscape that lasts for many seasons.
Let's Make the Most of Your Landscape
Need help gardening or planning a softscape? Backyard Reflections is here to lend our expertise. Call us at (320) 274-6336 in Annandale or (218) 454-1065 in Nisswa to learn more about our landscaping services, or fill out our online form to schedule a no-obligation consultation.
Services We Offer
Your Full-Service Landscape Contractor in the Annandale and Nisswa, Minnesota Areas
DESIGN/BUILD CONSTRUCTION
DESIGN/BUILD CONSTRUCTION
Backyard Reflections can help customize your landscape design and build completely unique structures, tailored to your outdoor lifestyle needs.
ENHANCEMENTS
ENHANCEMENTS
Even the smallest update to your yard can make a big impact on its overall appeal. Choose from a wide variety of enhancement services.