Versatile Pavers to Complete Your Landscaping Project
Contemporary landscapes have become a showcase of paving stones. These stones are valued for their beauty and long-term durability. Interlocking pavers provide a safe, long-lasting surface while accenting the beauty of your yard and home.
Paver Installation & Maintenance
Backyard Reflections can completely transform your yard in just a few days with paver features that look great and reduce landscape erosion. First, we will prepare the foundation and underlying surface so the stones don't separate. By partnering with top-tier manufacturers, we source quality stones that are crack- and weather-resistant and easy to maintain.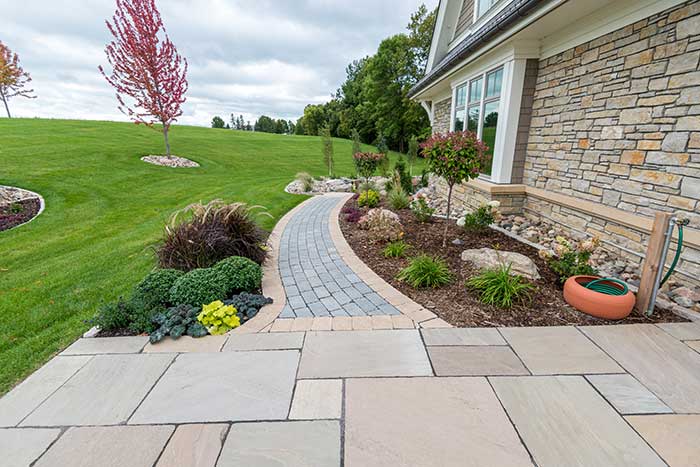 You can rest assured that Backyard Reflections will:
Provide a wide range of paver installation and maintenance services.
Offer a wide selection of colors and patterns to match your home style.
Demonstrate a proven record of long-lasting installations and customer satisfaction.
We Are ICPI Certified Pavers
The team at Backyard Reflections can help you design and plan your project and install it professionally. Our teams are certified by the Interlocking Concrete Paver Institute (ICPI) with over 20 years of experience in the industry. You can trust us to use the highest quality workmanship, materials and techniques every time.
Get in Touch With Us Today!
Backyard Reflections is excited to help you transform the look and feel of your outdoor space. For a no-obligation consultation, call (320) 274-6336 in Annandale, (218) 454-1065 in Nisswa or fill out our online form to request more information.
Services We Offer
Your Full-Service Landscape Contractor in the Annandale and Nisswa, Minnesota Areas
DESIGN/BUILD CONSTRUCTION
DESIGN/BUILD CONSTRUCTION
Backyard Reflections can help customize your landscape design and build completely unique structures, tailored to your outdoor lifestyle needs.
ENHANCEMENTS
ENHANCEMENTS
Even the smallest update to your yard can make a big impact on its overall appeal. Choose from a wide variety of enhancement services.