Landscape Lighting to Illuminate Your Yard
Backyard Reflections installs elegant outdoor lighting features so your gorgeous lawn or garden isn't hidden when night falls. Our landscape lighting design service can make your custom landscape design look beautiful both day and night while enhancing safety and security!
Trust Our Lighting Design Experts
The options are endless. We can install accent lights, task lights, spotlights and more to focus light on plants or other distinctive elements of your garden area. Lights can be used to create a relaxing mood or direct attention to certain features of your outdoor living space such as a statue, pool or flower bed.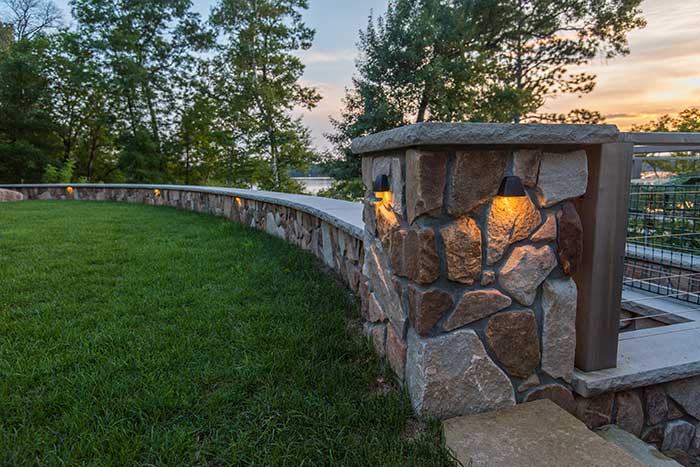 When designing lighting layouts, we take into consideration all the features of your garden. Our landscape designers use the play of light and shadow to add new depth to your landscape when the sun goes down.
Schedule a Consultation Today
Our lighting plans are as unique as the rest of our landscape design plans, and we always consider the individual needs of each customer. If you are interested in a custom lighting design for your outdoor living space, give Backyard Reflections a call at (320) 274-6336 in Annandale, (218) 454-1065 in Nisswa or fill out our online form to request more information.
Services We Offer
Your Full-Service Landscape Contractor in the Annandale and Nisswa, Minnesota Areas
DESIGN/BUILD CONSTRUCTION
DESIGN/BUILD CONSTRUCTION
Backyard Reflections can help customize your landscape design and build completely unique structures, tailored to your outdoor lifestyle needs.
ENHANCEMENTS
ENHANCEMENTS
Even the smallest update to your yard can make a big impact on its overall appeal. Choose from a wide variety of enhancement services.