Let's Develop Your Dream Landscape Design
At Backyard Reflections, we have a passion for creating spaces that connect people with the outdoors. Our specialized staff of designers are ready to lend their experience and personalized approach to help you achieve your ultimate outdoor space.
See Your Vision Come to Life
Utilizing design software, we can provide a 3D realistic view of the finished project. You will not only see your vision come to life, you'll be able to make informed choices and be confident in your landscape design decisions.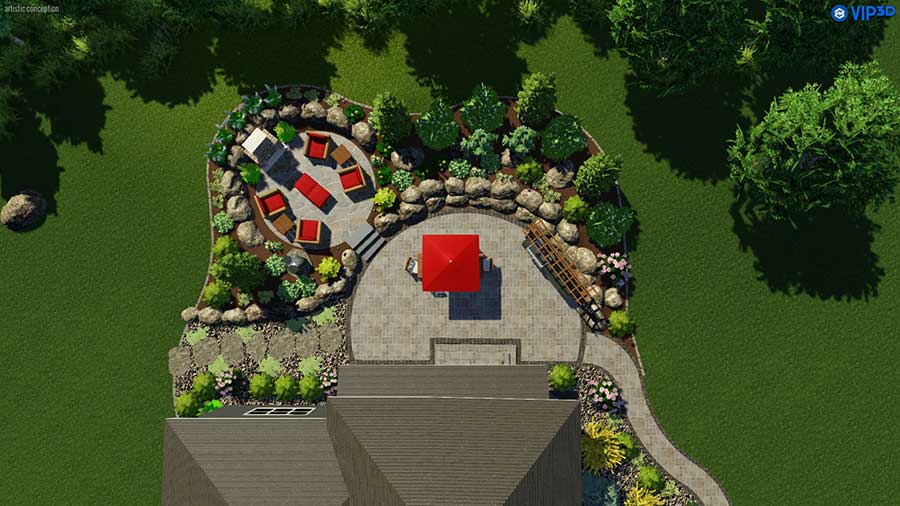 During your consultation, we will discuss colors, textures and how all of the elements of your design can come to life in your yard. We talk through all of the questions you have and develop a specific timeline to ensure everything comes together smoothly.
Unique to Your Residential or Lifestyle Needs
Backyard Reflections' one-of-a-kind landscape designs can feature anything from custom waterfalls to walkway stonework, poolside landscapes, patios, yards, gardens, retaining walls, shorelines and more. Whether you're looking for a secret garden escape or a wide-open outdoor living space, we can design the landscape of your dreams.
Get Started With a Consultation
We're excited to help you conceptualize your ideal landscape design. Call Backyard Reflections at (320) 274-6336 in Annandale, (218) 454-1065 in Nisswa or fill out our online contact form to request more information. We look forward to working with you!
Services We Offer
Your Full-Service Landscape Contractor in the Annandale and Nisswa, Minnesota Areas
DESIGN/BUILD CONSTRUCTION
DESIGN/BUILD CONSTRUCTION
Backyard Reflections can help customize your landscape design and build completely unique structures, tailored to your outdoor lifestyle needs.
ENHANCEMENTS
ENHANCEMENTS
Even the smallest update to your yard can make a big impact on its overall appeal. Choose from a wide variety of enhancement services.