The addition of pavers can greatly improve your outdoor living space. Pavers look sophisticated and high-end. For best results, you need to choose the right type of paver for your home's design. In today's article, Backyard Reflections, the leading lighting design, landscape design and outdoor living company in our area, discusses different paver materials and gives tips to help you choose the best option for your home.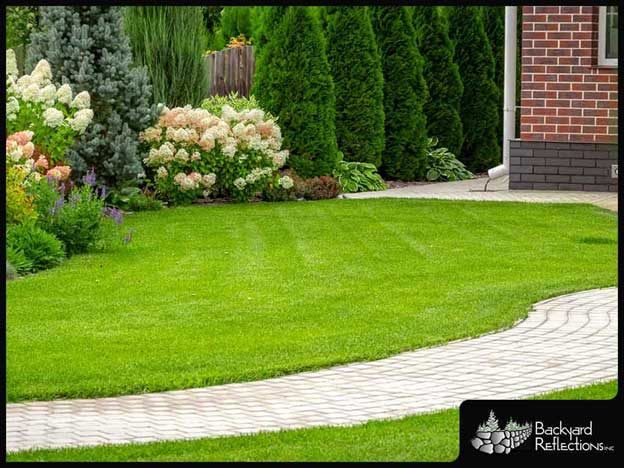 Limestone Pavers
Limestone pavers are not easy to find, so they tend to be a bit more expensive than other options. However, this material is very easy to work with. Limestone is a universal and timeless material that looks fantastic on many kinds of homes. However, it requires extra maintenance because it is more delicate than other materials. Limestone is available in only a small selection of colors.
Concrete Pavers
Concrete pavers are affordable, which is why they are so popular among homeowners. Concrete pavers can also be colored so that they match the rest of your decor. They can also be molded and changed, making them incredibly versatile. Concrete pavers are also very sturdy. As the premier landscape services company in our area, we can help you determine if concrete pavers are a good option for you during our initial consultation.
Sandstone Pavers
Sandstone pavers are a mid-range option in terms of price. They give your outdoor living space an upscale vibe and are easy to work with and easy to install. They also come in a variety of different color options, giving you lots of flexibility.
Backyard Reflections is one of the top outdoor living contractors in our local area because of our decades of experience, talented team and proven process. We will help you create a beautiful outdoor living space that matches your vision. We can also help our customers maintain and protect their finished projects. Call us at (320) 274-6336 to learn more about our services and products or to request a consultation.