Many people focus their spring cleaning efforts on the inside of their homes, but the outside is just as important. Your yard needs some TLC to look its best during the spring and summer. In today's article, Backyard Reflections, the top landscape design/build company in our local area, shares a checklist for maintaining your yard this spring.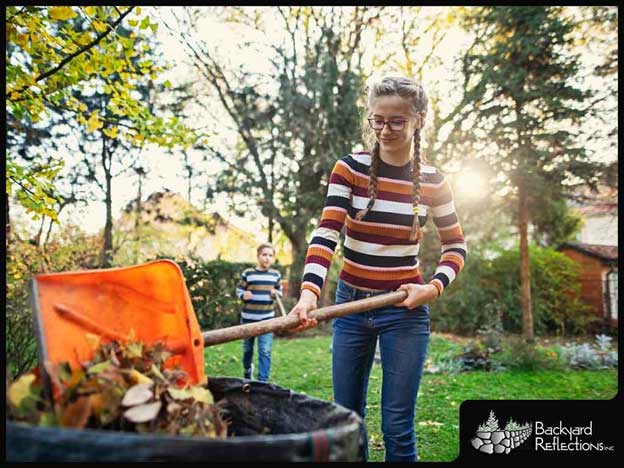 Plants
You should give your trees, shrubs and perennial plants a solid foundation to build upon and grow. Clip away any dead, diseased or dying branches and cut back any branches that are encroaching on walkways. You should also trim any tree branches that have grown close to your roofline. Do your research to make sure that you are pruning your plants properly.
Lawn
Once the last of the snow is gone, you need to survey your yard and look for trouble spots. Pick up fallen twigs and branches, clean leftover pet messes and check whether foot traffic has ruined the grass. Sprinkle your soil with a combination of grass seed and fertilizer over any damaged areas. As an expert in designing outdoor living spaces, we recommend keeping this soil moist until the seeds sprout into grass.
Patio and Outdoor Furniture
You should also take care of your walkways, outdoor furniture and patio. Clear your patio and sweep away any debris, then hose the patio down until it is clean. Create a mixture of two parts distilled white vinegar and one part baking soda. Spread this mixture over the concrete patio, let it sit for 30 minutes and then scrub the patio clean. Rinse it off. You should also clean your metal and plastic outdoor furniture using a mix of dish liquid and warm water.
You can rely on Backyard Reflections for all of your landscape design needs. We've been in business for nearly 20 years, and we pride ourselves on helping homeowners create unique outdoor spaces. We assist our customers during every step of the landscaping process, from initial consultation to project completion. Our team of landscaping experts can handle just about anything, so just give us a call and describe your situation. Call us at (320) 274-6336 to learn more about our services and products or to request a consultation.