When you're working with outdoor living contractors, sometimes you'll feel like entrusting the whole project to them with no questions asked since they are professionals in their respective fields. However, this doesn't mean that they'll disclose all information to you. It's important to know that you should hire a contractor that's capable, but also trustworthy. You can rest easy when working with Backyard Reflections as we're more than happy to address any questions that you have in mind.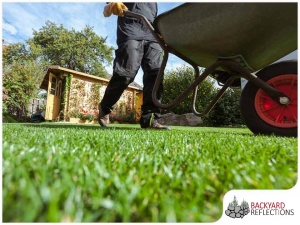 With that said, what are some things that other contractors might keep a secret from you? Read on to find out.
You Can Go Shopping With Them
Your landscaping project is set in motion, so it's time to get the softscaping elements of your project such as the plants, shrubs, and flower beds. You can let your landscaper source all of these, but if you know what you're looking for, you can actually get them yourself. But did you know that you can actually ask your landscaping contractor to accompany you when going out to get them. You can get the best deal on plants if your landscapers have a special discount or promo with them.
We Can Teach You Tips
Most homeowners let their landscape services contractor handle all the work and leave them to it. However, there are some homeowners who are hands-on and want to gain knowledge from them in order to apply it into their daily lives. Some contractors can teach you basic DIY tips you can apply to take care of your landscape in order to keep it in pristine condition. However, you need to have a continuously working relationship with them for them to entrust you with this knowledge.
There Will Be Noise
With all remodeling projects come a certain degree of noise. This is necessary because the tools that are being used by your landscaper are necessary to get the job done as safely and efficiently as possible. However, this may cause an inconvenience to your neighbours as there will be noise present during the duration of the project. Even if you're certain that your project won't be as noisy, it's common courtesy to notify your neighbours regarding your project so that they can make the necessary preparations.
Do you need help coming up with lighting design landscape ideas for your next project? Turn to Backyard Reflections! We offer premium landscaping services that will transform your dreams into reality. We have been in the landscape design-build industry for over 20 years! Call us at (218) 454-1065 or request a consultation via our contact form.