Beautifying your outdoor surroundings can make your property more visually appealing, functional, healthy and valuable. While planting a few flowers and shrubs on the ground or pots might be enough, you may want to consider working with the pros who can help you create a more welcoming and more cohesive look for your home that you always wanted.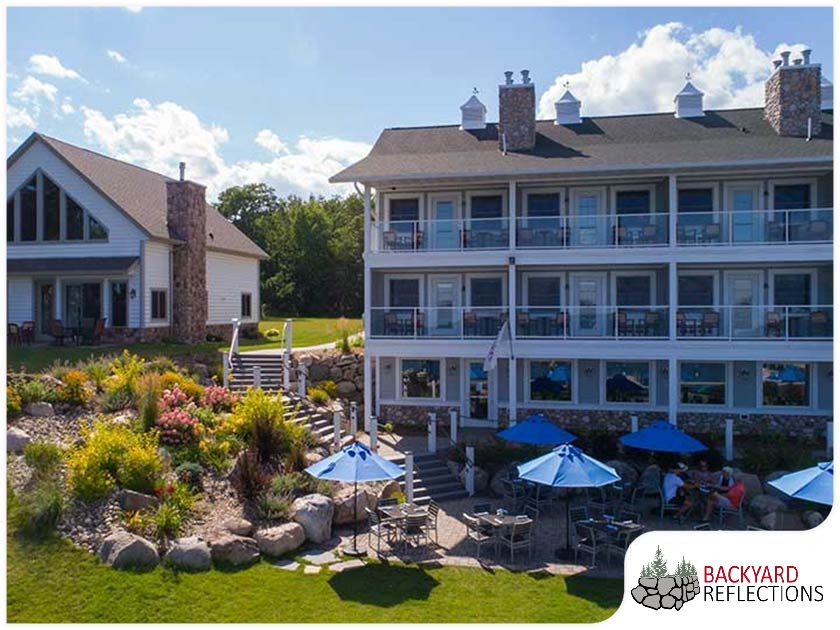 A landscape contractor is defined by the American Society of Landscape Architects (ASLA) as a company that installs planting elements of design conceived by landscape architects. You may think of them as professionals who mow lawns and plant flowers, but their scope of work is much more than those things.
Specialties of a Landscape Contractor
The work of a landscape contractor encompasses various roles, specializing in one or all of the following:
Design and Build – This involves designing and building unique landscapes based on the homeowners' requirements.
Installation – In addition to installing greenery, a landscape contractor can also handle bigger projects such as pathways, water features, and pools.
Maintenance – A landscape contractor also knows horticulture and will make sure the soil is fertilized, the lawn is trimmed, the plants are in their best shape and pests, if any, are eradicated.
What to Expect After Hiring a Landscape Contractor
Careful planning, a bit of scientific knowledge of greenery, and a touch of artistry are needed to achieve a professionally designed and constructed landscape. Keep in mind these few details about what a landscape contractor does so you know what to expect about the process:
Initial Meeting – During your first meeting with the contractor, they will ask questions that will help them understand what your desired look for your property will be. They'll take note of your budget, both for the installation of the landscape design elements and continued maintenance.
Inspection – The pros will also visit your home and inspect the surrounding outdoor space. They'll check the soil's condition, slope or grade, and size, as well as the amount of sunlight and shade your yard receives throughout the day. Before they design the landscape, they'll have to take note of any potential obstructions like buried utility lines and tree roots.
Design Phase – At this point in the process, the landscape contractor will suggest needed changes to your outdoor space, like sprinkler or irrigation systems. In terms of designing your desired landscape, you'll be offered additions that will boost visual interest such as pavers and other hardscaping features. They might also recommend certain plants that are known as insect repellents or introduce insects that will help deter pests from thriving outdoors.
Building Phase – Upon finalizing the design, the landscape contractor can begin installing flowers, greens, hardscaping, sprinklers, and other elements. Depending on the scope of the project, the pros might use heavy equipment such as excavators or tractors.
Why Hire a Landscape Contractor
Working with a professional landscape contractor has its benefits. For one, a property with an attractive outdoor living area will have a significant price advantage over a property without landscaping. Various landscape elements are usually worth the investment, with some having a higher rate of return than others.
Also, hiring a professional landscape contractor allows you to connect your general living area with the outdoors. With the right design elements and additions, you can create a functional outdoor living space fit for relaxation or gatherings with family and friends.
For your landscaping needs, turn to Backyard Reflections. We are a full-service residential landscape design/build company that has been providing local homeowners with premium landscaping services for more than two decades. We have a passion for creating spaces that connect people with the outdoors. In addition to design and build construction, we also offer maintenance services and enhancements to keep your garden, patio, deck, or outdoor area in good condition.
Give us a call today at (320) 274-6336 (Annandale) or (218) 454-1065 (Nisswa) to get started. You may also fill out our contact form to request a consultation.