When it comes to outdoor living, homeowners such as yourself need to think beyond the chairs, tables and grills that will be needed to entertain guests in the backyard. In fact, according to experts, when it comes to this, one of the most important things that you need to think about is the lighting. After all, if your party extends toward the nighttime, you'll need to keep the backyard well lit so you and your guests can see everything in the area and avoid accidents. But how exactly do you get the right kind of lighting for your backyard?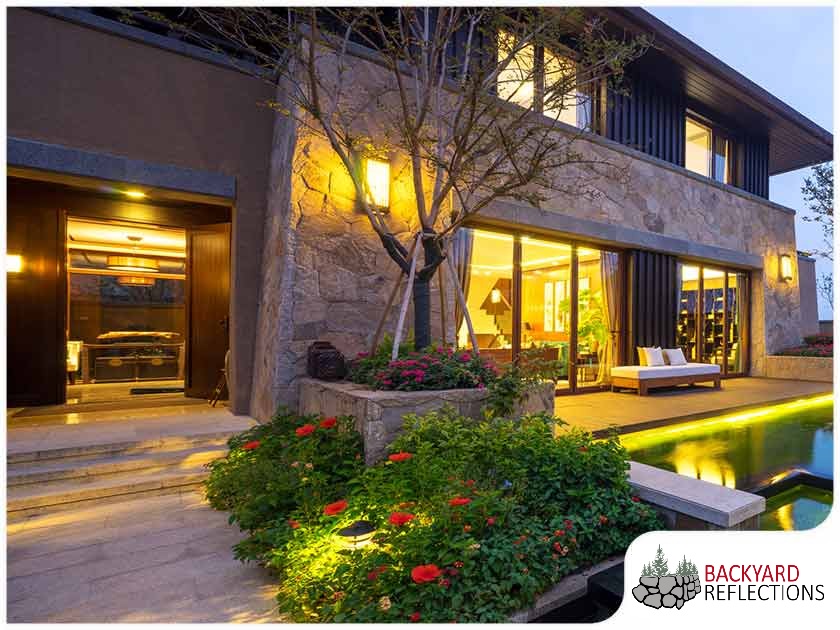 Here are four outdoor lighting tips that you can follow when setting up the backyard for gatherings.
Calculate – Before you begin shopping for outdoor lighting, you'll need to determine how much lighting you'll need and to do that, you'll need to calculate how much light a single space requires. To accomplish this, experts recommend that you multiply the square footage of the area that you want to light by 1.5. That way, you can get a rough estimate of the total wattage required for the area, allowing you to better choose what light to get for the outdoor area.
Use LED Lights – When buying lights for the outdoors, landscape experts strongly recommend that you choose LED lights over halogen or incandescent bulbs as they're a more energy-efficient alternative compared to traditional lights.
Think About Security – Outdoor lighting can provide the right ambiance for your backyard, yes, but it can also help you secure your home. This is because by making sure that all the entry points in your home are well-lit, you can deter any would-be intruders from attempting to enter your home, allowing you and your possessions to remain as safe as possible.
Include the Three Lighting Types – When it comes to lighting, there are three basic types you can consider: task, ambient, and accent lighting. If you need to install outdoor lighting in your backyard, be sure to incorporate these three basic types. For instance, ambient lighting can be achieved by installing hanging or post lights, task lighting can be done by installing pathway lights, and accent lighting can be achieved with spotlights and landscape kits. By doing so, not only will your backyard be well-lit but you'll get the right lighting mood for your backyard as well.
Looking for someone who can help you spruce up your property? Look no further than Backyard Reflections. When it comes to landscape design and construction services, we are the leading professionals to approach and we won't let you down! Give us a call at (320) 274-6336 or fill out our contact form to request a consultation.