Planting a tree is not as simple as putting it down a hole in your backyard. You'll need to plan carefully and ensure all the bases are covered. How do you know, for instance, that the tree you're about to plant is native to Minnesota? This is especially true for oak trees. If you want them to grow properly and thrive, make sure they're actually a native oak. One of the trusted outdoor living contractors in the area, Backyard Reflections Inc. shares how you can identify them.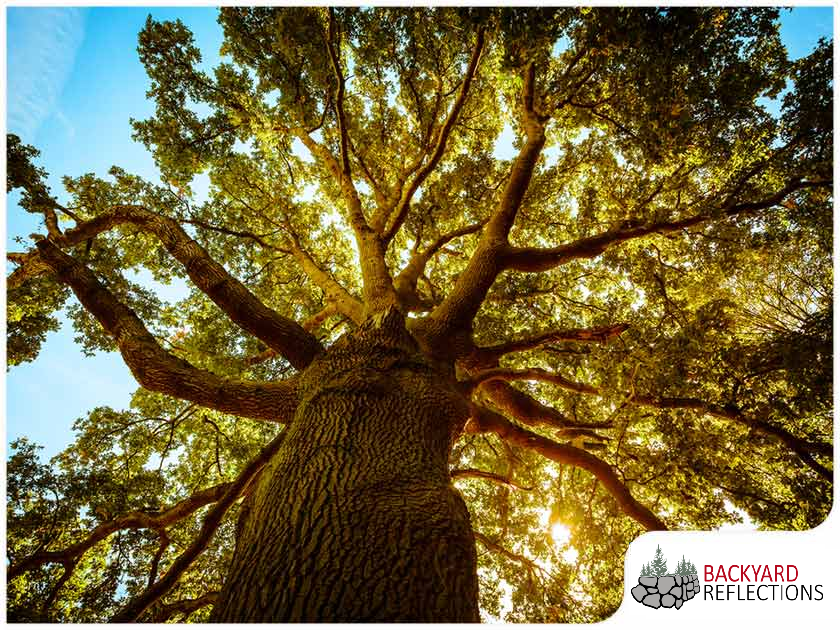 Red Oak (Quercus rubra)
The red oak is one of the most common types native to Minnesota and is recognizable by its:
1. Dull green leaves, which have simple, alternate buds with coarsely toothed lobes. During fall, the leaves of a red oak turn into a sharp, bright red.
2. Buds that are thick and pointed at the top.
3. Large acorns that mature by the second year. These usually have blunt tops with shallow dark-brown cups. The acorns serve as excellent winter food for local wildlife.
4. Bark, which is dark gray or dark brown when young. Older red oaks come with brown and vertical plates, along with shallow, flat, and smooth fissures.
Black Oak (Quercus velutina)
If you're interested in adding a black oak to your property, turn to a premier local expert in landscape services, Backyard Reflections Inc. who'll be more than happy to assist you in its planting and growth. But it doesn't hurt to learn more about this particular oak species. You'll know it's a black oak because of its:
1. Height, which can range from 35' to 75'.
2. Leaves that are simple and have alternate buds. They have seven or nine bristle pointed lobes. Black oak leaves have green and shiny upper leads, with a paler underside.
3. Bark that is smooth and dark brown when young, but black and deeply furrowed, with rough ridges when old.
4. Nuts that are light brown in color, and mostly covered by a scaly cup.
Swamp White Oak (Quercus bicolor)
Another possible great addition to your landscape, the swamp white oak stands out by its:
1. Pear-shaped leaves with simple, alternate buds. They are wedged at the base, with wavy and indented margins. The upper leaf will be a dark green and shiny upper leaf, and the underside fuzzy and grayish. These leaves turn brown in fall.
2. Nuts that are encased about a third by a thick, narrow cup.
3. Greyish brown back with thick, deeply irregular, and divided broad ridges.
From a high-quality lighting design landscape to effective outdoor living solutions, Backyard Reflections Inc. has got you covered. We ensure a safe and worry-free experience when you work with us. We proudly serve the areas in and around Nisswa and Annandale, MN. Call us today at (320) 274-6336 or fill out this contact form to schedule your consultation.